At the last AGM of the ECIA held in London and hosted by SBID at private rooms of the international trade show of 100%Design a conclusion of the five year education review was delivered by the Education Review Board. This definition is now passed to our registration partners and more news will follow when we are collectively complete. The importance of these facts are that they all impact on the standards we have set for the profession of interior design in UK. It has been a long and colourful journey, but we are fast approaching the finishing line …we are not yet over it. I remember a tutor constantly saying that more failures in business are due to those who declare victory to soon.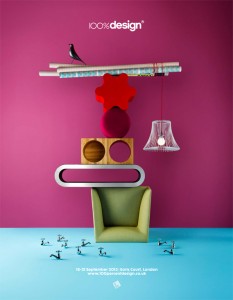 I also sit on the fund raising board for the Retail Trust and the new President, sworn in (not at) has a big task to match this years one night event which raised one million pound plus. With every big brand from the high street (and many smaller ones too) along with on-line sales seeing how to address issues such as shock, injury and personal safety in the day to day life of retail; selling merchandise, retail covers many aspects of creativity from the obvious ones such as fashion, journalism, advertising etc. through to less obvious purchases such as entertainment and so it is a very important aspect of the big picture when viewing the creative industries in the UK.


March is busy for me, another facet to my cluster of interests is anti bullying, I have always been interested in the reason behind a bullies behaviour, obviously we must address the damage they cause first but what triggers the venom that creates the pattern and actions of a bully? It's definitely anger led, its fuelled with insecurity and a sense of failure or perhaps more if the need to be noticed and admired, usually without putting in the work or having the talent. In a society where we live through social media, bullying has taken on another level of punishment. What campaigns like the Diana Award can achieve is research, awareness and prevention but also through those efforts, the campaign can bring about change. always a chancer, it's always the empty vessel. When an empty can blows down the street it So I returned to support the Diana Award last year after being invited by the new and dynamic team who are taking it to a new level.
I will be at Barclays HQ in Canary Wharf for a different part of the launch. and …we will have fun.
It's also busy down at the Press Club, this year after the test-run last year headed by new co-chairman Ray Massey, Transport Editor for the Mail on Sunday and Rob Jobson the Royal Editor for the Evening Standard took over. Having reviewed what they were inheriting, this year after delivering a record breaking 20% increase on funds raised for the Journalists charity we are moving venue to the V&A Museum.

Theres lots happening there so let's see, we have until October so I'm sure it will be an amazing Ball fir 2015 with a strong efficient and connected board, our role is to bring together every national newspaper, journalist and media professional to raise funds for the journalists charity.

The funds raised are helping towards the purchase of state of the art equipment in healthcare and in that regard I hope to also introduce design and manufacture for improvement to well being.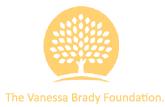 We have launched the annual mentorship for students competition this month sponsored by The Vanessa Brady Foundation (@ VanessaBradyFoundation ) it is open to students on creative interior design based degree courses at Universities across the UK. Posters are automatically mailed to universities recognised by SBID others will need to request information via the website or Twitter. This project is gathering momentum, this year we have even more interest than last year. Students can enter independently of their university free of charge to gain free twelve month mentoring in their chosen sector as well as free student membership to all SBID recognised universities. This policy was launched in 2009 as a ground breaking standard by SBID to much industry negativity, I disagreed and now, free membership, mentoring and inclusiveness is becoming an industry standard of which we are glad to play a active role. This demonstrates that being a trailblazer will not be an easy task,
That's my professional charitable business pursuits set up for the year ahead and in giving I get so much back. I have smartened up my practice, we are trim, efficient and back to the level of pre 2008 …before that nasty incident occurred! I'm working on a trading standard at present and I'll hope to have it all exposed and resolved by April. Funny how one thing snaps into place and then it all fits perfectly, you just need a helping hand to get that elusive job and here is a free to acquire possibility. Let's hope 2015 is the golden year of positive change.