The Vanessa Brady Trustees

  Vanessa Brady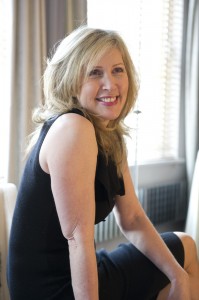 Vanessa is a business consultant, interior designer and Founding Chairman of The Society of British and International Design (SBID) she launched the international design awards to promote design excellence in 2011. She has also been the Finance Director of  Diplomatic Security Service since 2006 and holds a certificate of qualification in corporate governance. She is a member of a cross-party lobby group based at the House of Commons to promote SME where she represents the interior design sector.
'Over the past four years I have lobbied support to help students reach those in the workplace and learn about work in the real world, before they leave education. It seems to me as an employer that on paper there are more qualified young people than ever, but who are in fact unqualified due to a lack of work experience in their chosen field. Many young people have a university degree but lack practical knowledge. At that stage it is a little late to discover that a chosen career reality fails to match employee expectations.
"A business idea should be nurtured. Those in education should learn how to run a business – especially if the chosen route is within the creative industries."
The idea to nurture an industry into maximising its wealth was suggested to me and as a result The Vanessa Brady Foundation was formed. As I began to gather evidence from the creative sectors I received overwhelming support. I also received positive support from global brands and banks. Some companies and institutions are now providing their own resources; other companies and individuals have offered to become involved to support this initiative.
The programme aims to help those who are still in education obtain the necessary tools to gain employment or create their own business within the creative industries. This skill will enable individuals in this wholly important sector to create or maximise on the wealth their talent creates. The programme will guide, direct and educate on areas of common complaint; protecting, promoting and directing entrepreneurial thinking. The objective is to instil a 'can do' instead of 'no hope' attitude to develop business awareness.
  Richard Moss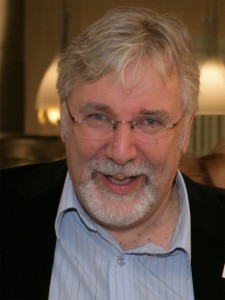 Richard currently works in Marketing Communications for national leading design company, Mark Wilkinson Furniture, and in 1994 founded the Kitchen, Bedroom and Bathroom Awards, now the leading awards programme for the kitchen and bathroom sector. He is a founding Executive Board Director of the Society of British Interior Design. Richard is also a former editor of EMAP business titles and during that time he founded a number of initiatives aimed at bringing qualifications to the industry and enabling a career path for young designers already in the industry and student designers looking to enter the industry. This included travelling scholarships to experience the same industry in other countries. These initiatives culminated in a Foundation degree course written by Bishop Burton College and delivered at Hull University.
In 2007 Richard launched the Bathroom Academy for the Bathroom Manufacturers Association, working with the Association for 10 months http://www.bathroom-academy.co.uk/. He also worked with Dr Elizabeth Shove on a sustainability project driven by the Manchester Institute of Innovation Research (MIoIR), the Centre for Research on Innovation and Competition (CRIC), The University of Manchester and the University of Lancashire the paper he wrote can be seen at http://www.cric.ac.uk/cric/events/kitchens/programme.htm
Richard's work with young people continued and included contact with primary schools, in partnership with the office of Gregory Barker MP: introducing the staff and pupils of a number of primary schools to Woodland Management in the UK. Richard also has experience with final year designers and their lecturers at the University of Western England design department, with Rycotewood College of Furniture in Oxford and the Rotherham College Furniture School.
He is the  author of three books.
  Lavinia Engleman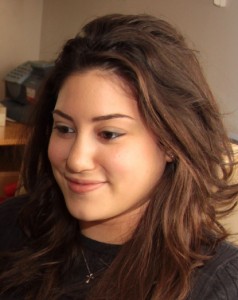 Lavinia is Manager of the SBID International Design Awards. She has been responsible for the strategic development and successful delivery of the Awards program and affiliated events from 2011. She has a Master's degree in History of Art from the University of Edinburgh.