The Vanessa Brady Foundation

encourages the creativity of talented young minds to develop an aspirational vocation.
  Aim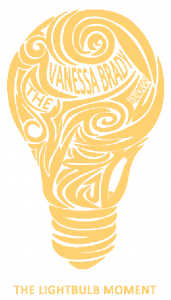 The Vanessa Brady Foundation (TVBF)  has recruited business experts and industry leaders along with celebrities and global brands from across the creative industries including design, music, fashion, film, media, publishing, radio, sport, art, product and graphic sectors. Together these experts and brands promote and recommend the "Little Stars Big World" programme.
  Objective
Our Objective is to create a platform that will introduce employers to potential employees and also to provide direction for business success and profit. We will operate the charity at minimal cost with a long term objective to extend the programme throughout Europe and other countries, where trustees and sponsors hold existing agreements with international universities.
The charity aims:
To create an apolitical Big Society ethos within the creative industries.
To encourage entrepreneurialism in the UK Economy by promoting a 'creative energy'
To guide the next generation by creating and improving routes for them into business
To help future generations realize their potential by introducing them to the wealth that they can create for themselves – and the Country – through their own talent and business.
  Government
The charity is supported by an all-party lobby group launched at the Palace of Westminster to promote small businesses. The Foundation is currently represented through interior design, by the Society of British Interior Design, which works
to promote business opportunities and build protection of financial revenues for business owners.
  Fundraising
Fundraising is an important part of a successful charity. The Vanessa Brady Foundation has enrolled the support of iconic leaders from various fields of creativity and business. Each person has an inspiring story and such influential and motivated supporters not only inspire others but also assist our fundraising programmes.
  In Conclusion
We are not aiming to encourage pupils to start a business immediately, but we are hoping to instill an ambition to consider starting their own business at some stage in the future.
The aim is to disseminate the idea amongst Britain's future workforce that becoming a business owner is within the reach of everyone. Pupils from recognised and registered educational establishments can write to the foundation with details of their proposed business idea and we will present it to our review panel, with the ultimate aim of investing or helping the foundation member achieve their career dream.
The Charitable Foundation for Education to the Creative Industries
  Little Stars Big World Programme
Young people are full of ideas, enthusiasm and talent. Sometimes these attributes are acknowledged; sometimes they are crushed due to personal, local or economic challenges. Through research with universities and schools across the UK over the past four years, it became apparent that creative talent within Britain's future workforce is in abundance. The route that these young creatives need to take in order to convert such talent into a 'business' has – for the most part – been ignored. Success through regular education channels has historically been limited with no clear route from learning to earning in creative industries. Both talented school children and university students throughout this sector remain without a directional pathway: the antithesis of trades that provide apprenticeships, and professions that provide academia by degree and practical training…
…The creative industries appears to have been left behind!